September 2021 saw the launch of the Scouts Early Learning provision for 4-6 year olds called Squirrels.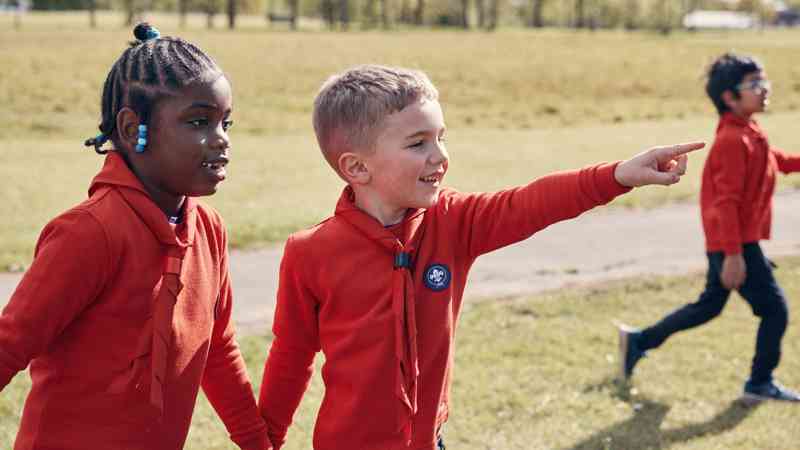 Being an Squirrel Scout is all about fun and friendship while growing and learning. Here are some of the things you'll get up to with your new friends.
You'll spend lots of time outside with your section. Together, you might build a den, go on a treasurer hunt, or visit a museum. And even though you might not be ready to climb Mount Everest yet, you're guaranteed to have plenty of adventures on your own doorstep. Because being an Squirrel is all about making the most of what you have, wherever and whoever you are.
Being an Squirrel is very different from going to nursery or school. Instead of learning from books, you'll figure the world out by exploring, playing and doing.
The most important skills you'll learn at Scouts, are the ones that will make you feel super strong standing on your own two feet. We call these character skills. They include things like resilience – which means getting back up and trying again – and teamwork, which means mucking in and playing your part. It's all about having the courage to try new things and learn from them.
Squirrels work as a team to help other people in their local communities and beyond. Whether they're changing the whole world or helping a friend take the leap to try something new on a rainy night, they always lend a hand.
A number of groups in Ware and District are looking at opening Squirrel sections so please contact the Scout Groups nearest you to find out who will be opening a Squirrel Drey section. Scout Groups in Ware & District